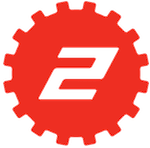 TERMS AND CONDITIONS
Introduction
Probably you won't read these and hopefully we won't need them in any detail, but we need to have them.
In reality we will bend over backwards to help where we can, we absolutely pride ourselves in trying to get everything just so.
Also this covers the some of the processes and the legal bits and so to the legalize please…
This contract sets out:
your legal rights and responsibilities;
our legal rights and responsibilities; and
certain key information required by law.
In this contract:
'We', 'us' or 'our' means 2Pedalz Ltd; and
'You' or 'your' means the person using our site to buy goods from us.
2Pedalz is a trading name of 2Pedalz Ltd is registered in the United Kingdom 4 Rose Court, Olney, Buckinghamshire, MK 46 4BY. Company Number: 09294518 VAT number: 200 0505 93
When buying anything from our website you agree to be bound by these terms and conditions and any other documents referred to in them.
Before you place an order, if you have any questions relating to these terms and conditions, please contact our Customer Service team.
Ordering Goods
By placing an order via our website (www.2Pedalz.com), you are offering to purchase a product on and subject to the following terms and conditions. All orders are subject to availability and confirmation of the order price.
Please read and check your order carefully before submitting it. If you need to correct any errors you can do so before submitting it.
When you place an order at the end of the check-out process (by clicking "Pay Securely"), we will send you an acknowledgement e-mail confirming receipt of your order. This email is an order acknowledgement and does not mean that we accept your order. We may unfortunately reject your order for the following reasons:
the goods are out of stock or unavailable;
we cannot authorise your payment
we are not allowed to sell the goods to you;
you are not allowed to buy the goods from us; or
there has been a mistake on the pricing or description of the goods.
A contract between us for the purchase of the goods will be formed when your payment has been approved, the prices have been verified, and the order has been processed and dispatched. A second email will be sent confirming these arrangements and you will not have ownership of the goods until they have been dispatched.
Occasionally we find ourselves having to withdraw an item because it has become obsolete or has been discontinued. If you have placed an order for an item that has been made obsolete we will inform you as soon as possible and offer you an alternative if one is available.
In order to contract with 2Pedalz you must be over 18 years of age. 2Pedalz retains the right to refuse any request made by you.
Delivery
We normally deliver directly ourselves from one of our own vans, this means we can guarantee your bike is exactly as it left the workshop, also if you really don't like the bike this is the time to return it.
We will get in touch with regards to delivery and can be quite flexible, home or work, we may ask to have sight of the card you paid on when delivering.
We sometimes use trusted third party logistics providers to deliver our goods. If that is the case we will have agreed it with you.
Dispatch times may vary according to availability, build times, customisation times etc. and any guarantees or representations made as to delivery times are subject to any delays resulting from inbound postal delays or other occurrences beyond our control for which we will not be responsible.
If there is a delay in delivering the goods we will inform you of this and the goods will be despatched as soon as possible.
Delivery of the goods will occur when we deliver them to the address you provided to. You are responsible for the goods when delivery has taken place.
Deliveries cannot be made to PO Box addresses. Any orders made, where you are not present at delivery, are entirely at your own risk once delivery has been made.
Pricing and Availability
Whilst we try and ensure that all details, descriptions and prices which appear on this website are accurate, errors may occur. If we discover an error in the price of any goods which you have ordered we will inform you of this as soon as possible and cancel your order. We will then update our website with the correct price as soon as possible so the order can be replaced if needed. If you cancel the order and you have already paid for the goods, you will receive a full refund.
The website may contain typographical errors or other errors or inaccuracies and may not be complete or current. We therefore reserve the right to correct any errors, inaccuracies or omissions and to change or update information at any time without prior notice. We reserve the right to refuse to fulfil any orders that you may place based on information on the website that may contain errors or inaccuracies, including, without limitation, errors, inaccuracies or out-of-date information regarding pricing, shipping, payment terms, or return policies.
Deposit Payment & Balancing Payments
Because we build each bike to order (except ex demo and ex showroom bikes) then we ask for a 50% deposit on order with 50% bike balance plus any ancillaries once the bike is ready to be delivered. We will contact you for the balance payment at the time.
Payment can be made via our secure check out pages using your credit or debit card (details of accepted credit or debit cards are provided during the checkout process). You can also pay using PayPal, or BACs Card charges will appear on your statement as "2PEDALZ".
When placing an order you undertake that all details you provide to us are true and accurate, that you are an authorised user of the credit or debit card, bank account or PayPal account used to place your order and that there are sufficient funds to cover the cost of the goods.
You may also be able to make payment through our finance partner V12 Retail Finance. In order to be considered for finance you must be at least 18 years of age, resident in the United Kingdom, have a Credit/Debit card and a bank or building society account. You must also be employed or self-employed in full or part time work (16 hours per week) or retired and in receipt of a pensions or in receipt of a disability benefit. Your application for finance will be determined by our finance partner who will notify us and you if your application is successful. If successful, you will be provided with a credit agreement to sign. All finance orders are subject to a minimum deposit of 20%.
The cost of international products and services may fluctuate.
All prices are quoted in pounds sterling (£) and include Value Added Tax (VAT) where applicable.
If your delivery address is outside of the UK, you may be required to pay import duties and taxes when your 2Pedalz order reaches your destination country. These and any additional charges for customs clearance are your responsibility. All orders are fulfilled and despatched from the UK.
Delivery costs will be charged in addition; such additional charges are clearly displayed where applicable and included in the 'Grand Total'.
We may charge the payment card again if the previous attempt failed.
We don't currently store card details so you will need to enter them again for the balance payment. They do not have to be the same card, but any refunds will need to be issued against the original card.
Personal Information
Any personal information that you provide to us will be dealt with in line with our Privacy Policy, which explains what personal information we collect from you, how and why we collect, store, use and share such information, your rights in relation to your personal information and how to contact us and supervisory authorities if you have a query or complaint about the use of your personal information.
Use of our Website
Your use of our website is governed by our Website Use terms and conditions.
Returns and Cancellation Rights
Remember we want you to be happy and will bend over backwards to help.
So when we deliver the bike and if in the highly unlikely scenario you do not like it and do not want it, then we will take the bike away and provide a refund for the bike but not the delivery costs.
If you have mad a custom bike which is heavily personalised to you, and so would be difficult for us to sell on then we reserve the right to refund the balance payment immediately and the deposit once the bike has been sold.
If you decide to swap to a different bike then we will transfer the value of the original bike towards this, and balance will be refunded as per the previous clause.
You also have rights under The Consumer Contracts (Information, Cancellation and Additional Charges) Regulations 2013 which state that up to 14 days after receiving your goods, in most cases, you can change your mind and get a full refund. You have the right to cancel this contract within 14 days from delivery without giving any reason. This right does not apply to any customised or personalised goods bought through our website. To exercise this right please Contact Us prior to the expiry of the cancellation rights period.
If you cancel this contract, we will reimburse to you all payments received from you, excluding the costs of delivery (except for the supplementary costs arising if you chose a type of delivery other than the least expensive type of standard delivery offered by us).
We may make a deduction from the reimbursement for loss in value of any goods supplied, if the loss is the result of unnecessary handling by you.
We will make the reimbursement without undue delay, and not later than:
14 days after the day we received back from you any goods supplied; or
(if earlier) 14 days after the day you provide evidence that you have returned the goods; or
if there were no goods supplied, 14 days after the day on which we are informed about your decision to cancel this contract.
We will make the reimbursement using the same means of payment as you used for the initial transaction, unless you have expressly agreed otherwise; in any event, you will not incur any fees as a result of the reimbursement.
The Consumer Rights Act 2015 says goods must be as described, fit for purpose and of satisfactory quality. During the expected lifespan of your product you're entitled to the following:
up to 30 days: if your goods are faulty, then you can get a refund;
up to six months: if they can't be repaired or replaced, then you're entitled to a full refund, in most cases;
up to six years: if the goods do not last a reasonable length of time, you may be entitled to some money back.
This is a summary of some of your key rights. For detailed information from Citizens Advice please visit www.citizensadvice.org.uk.
Nothing in this contract affects your legal rights under the Consumer Rights Act 2015 (also known as 'statutory rights'). You may also have other rights in law.
Please contact us, if you want:
us to repair the goods;
us to replace the goods;
a price reduction; or
to reject the goods and get a refund.
Product Suitability
The Consumer Rights Act 2015 gives you certain legal rights (also known as 'statutory rights'), for example, the goods:
are of satisfactory quality;
are fit for purpose;
match the description, sample or model; and
are installed properly (only if we agree to install any goods).
We must provide you with goods that comply with your legal rights.
Please ensure that you have read your warranty conditions before attempting to install a part or otherwise repair item. We cannot be held responsible if the item is damaged or your warranty is voided. Some manufacturer guarantees may be on condition that you use a qualified cycle technician.
Dispute Resolution
Not top of our list either, we try really hard to please.
If you are unhappy with anything we have provided
the goods;
our service to you; or
any other matter;
then just please contact us as soon as possible.
If you and we cannot resolve a dispute using our internal complaint handling procedure, we will let you know. In such circumstances The European Commission provides a platform for online dispute resolution which is available at the following link: http://ec.europa.eu/consumers/odr/.
If you want to take court proceedings, the courts of the part of the United Kingdom in which you live will have non-exclusive jurisdiction in relation to this contract
The laws of England and Wales will apply to this contract.