Everyone wants to be different…
We want your bike to ooze charm and glide into corners alongside the best of them. We offer a full service of upgrades and custom finishes. If you know what seat post you prefer, what handle bars suit you best, we hear you. We can source almost any part to ensure your bike is exactly how you want it.
Equally, if you're not the tech guy but live for the buzz of the ride then we can offer all the advice and expertise you need to ensure the smoothest of steads; bars, stem, wheels, tyres etc, all can be matched to your requirements.
Below is a fine selection of some recent custom builds and then a stage by stage example of a Ridley Helium X on Retro Red Pureline Campag, with a Deda finishing kit and Hunt wheels (we are a Hunt reseller).
Its worth mentioning that with Ridley, Eddy Merckx and some Cinelli we have some fantastic paint work options on your chosen bike or frame.
Take a look at the bottom of this page to see some other awesome examples. If you love what you see then get in touch or fill in the form detailing a few specs and we will be in touch to discuss.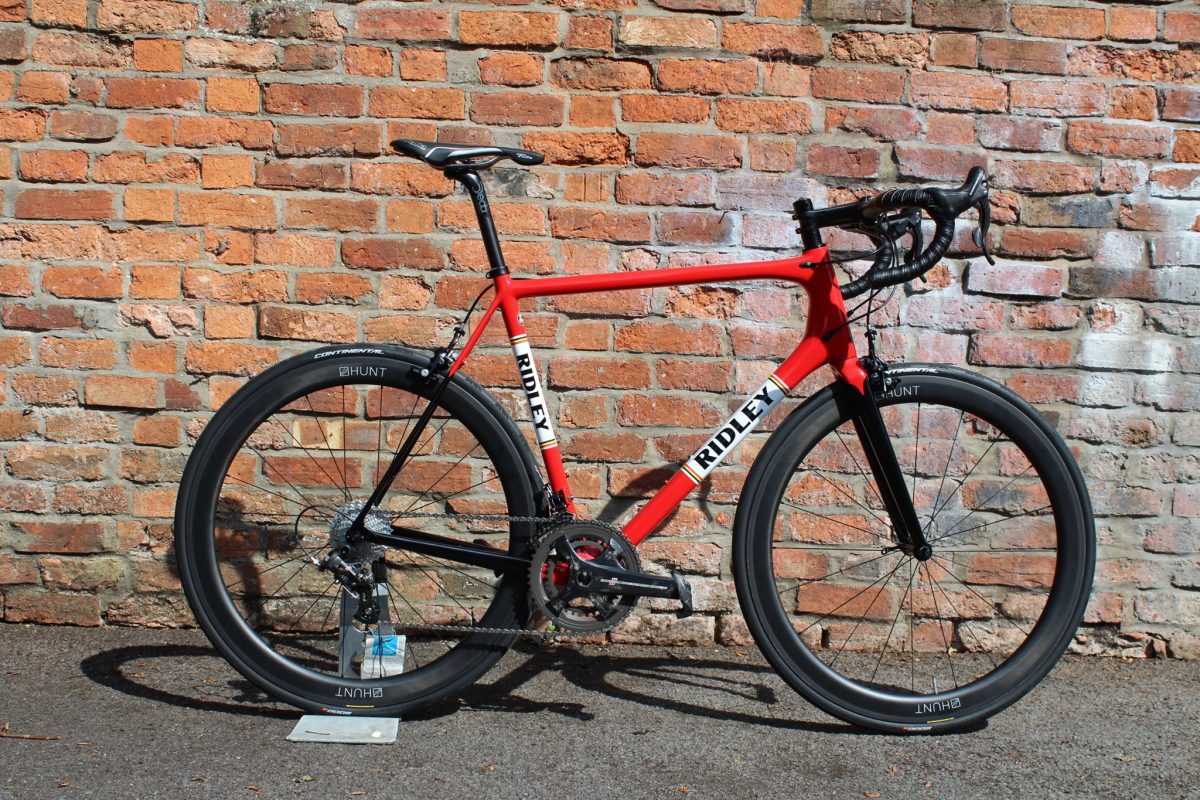 CUSTOM BUILDS
If you're interested in creating your own custom build, fill your contact details and a bit about what you are looking to create and we will be in touch to discuss.